Governor Signs Four Important Housing Bills Pushed by Your State Association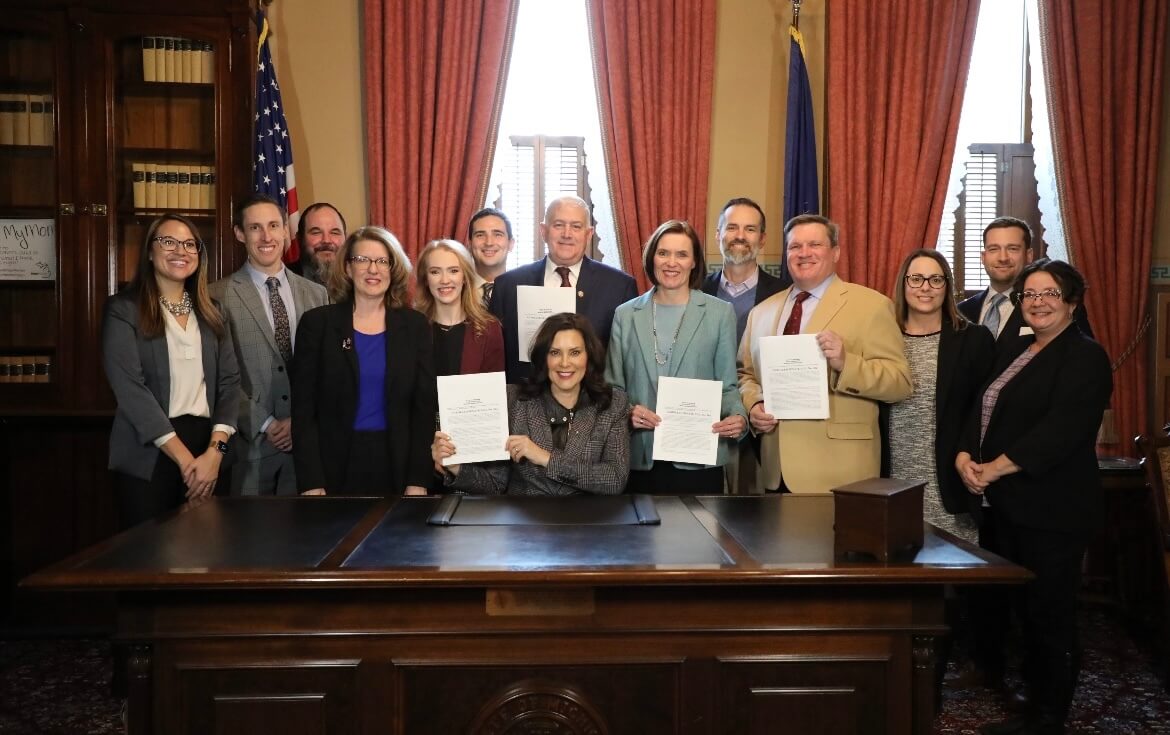 In mid-December, Governor Whitmer signed four bills into law that will provide important financial tools to local governments. These new/expanded tools are designed to help communities attract much needed workforce housing investment.
Efforts to address our state's workforce housing crisis started way back in 2017 with the issuing of our state association report entitled: "Where Will Ten Michigan Michiganders Live?" That report was spearheaded by past HBAM President L.R. Swadley of Marquette. It was developed after a series of roundtable forums with members and elected officials around the state.  It provided more than a dozen policy recommendations, including those signed into law by the Governor back in December.
More policy proposals are in the works, as these measures that the Governor signed into law aren't the cure all for the challenges faced across the state. They're a good start. These bills would have never reached the Governor's desk if it weren't for the hard work of the Michigan Housing Coalition. This bipartisan group of several dozen organizations across the state was put together by HBAM, the Grand Rapids Chamber, the Michigan Municipal League, Housing North and a number of others who recognize how important housing is to the future growth and economic strength of our state. Stay tuned for more Housing Michigan coalition initiatives.